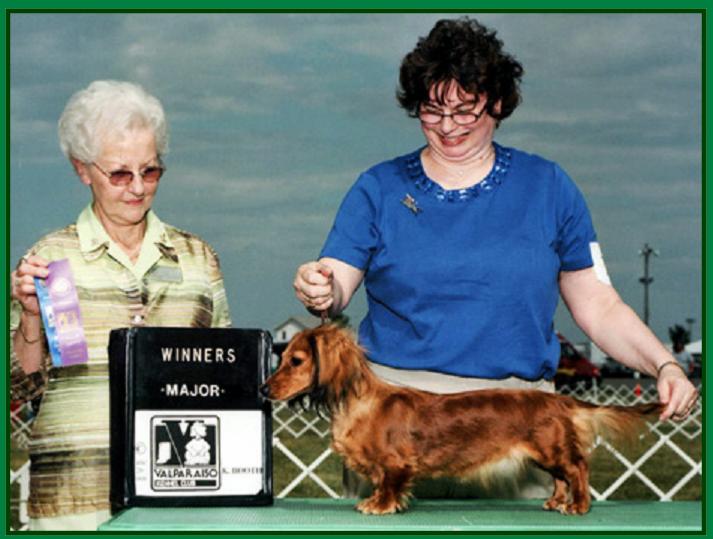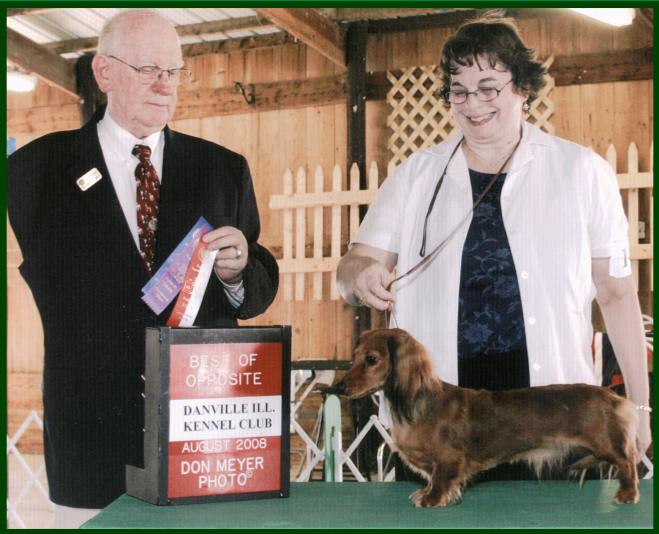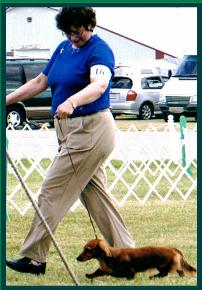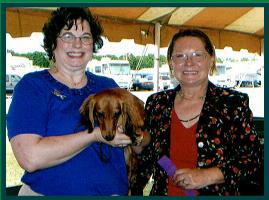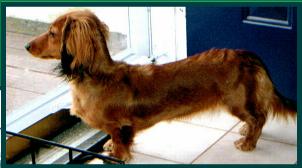 This is Libby's first win... a 4 point Major as Winner's Bitch at the
Valparaiso Kennel Club Dogshow on June 20, 2008. It was a wonderful
accomplishment for both Libby and Cindy! They make a tremendous team!

VWK takes great pride in being the breeding kennel of this lovely young
Miniature Dachshund bitch...and will be following her ongoing show career
with great enthusiasm!
_____Congratulations to Cindy and Libby___
and a big Thank You to Judge Paula Hartinger!


Judge Robert D. Smith found Libby to be the Best of Opposite Sex and
Winner's Bitch at the Danville, Illinois dogshow in August 2008!

Another judge that appreciates lovely Libby! Great handling, Cindy!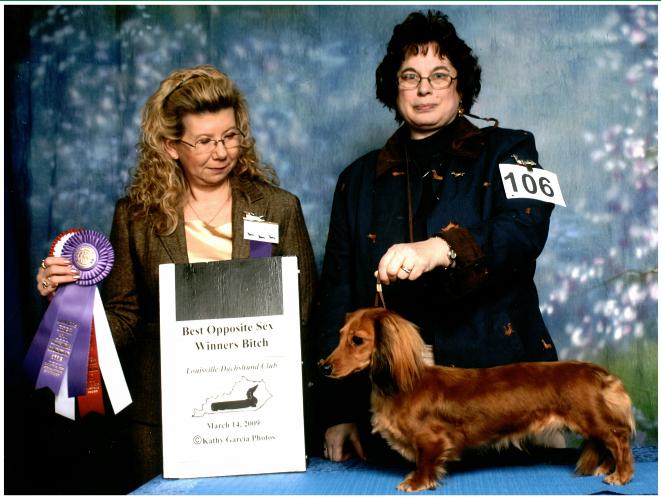 Libby and Cindy did an outstanding job at the
Louisville Dachshund Specialty Show on March 14 ,2009....
bringing home the Rosettes for Winner's Bitch, Best of Opposite Sex
and 2 more points towards her AKC Conformation Championship!
Libby is now more than half way to her title and maturing
into a lovely adult dachshund! If only her wonderful temperment
could be seen in her photos....she is what we all strive for in breeding....
A fantastic show competitor, a constant loving companion and a true
Sutton family member. Libby is the Total Dachshund Package!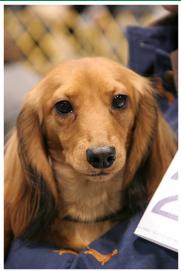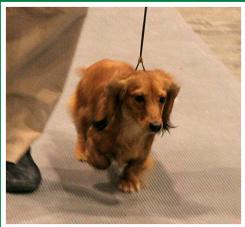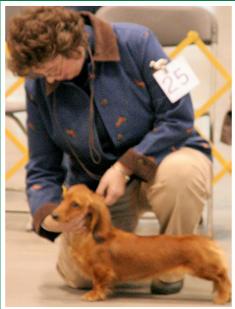 Libby competing at the Chicago International Kennel Club Cluster
Feb, 19-22, 2009